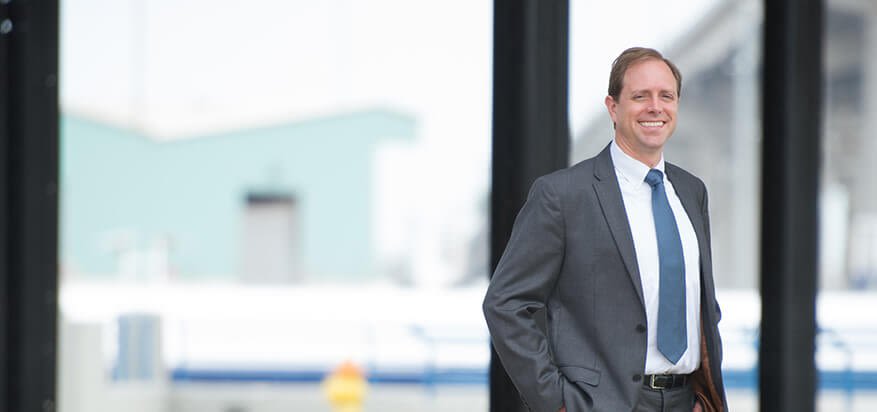 You could say John was raised in the courtroom. His father was an attorney, and he used to take him along to trials when he was a child. This experience taught John a lot about the law at an early age and inspired him to become an attorney himself. He always had a knack for debating critical issues and thinking creatively, and law was an obvious way for John to channel his natural attributes while also accomplishing his main goal — helping the community at large.
After completing his undergraduate degree, John went on to attend Michigan State University's College of Law. During law school, John gained practical experience in the state's capital while furthering his education.
Upon graduation, John served several years as a federal law clerk. Throughout that time, he assisted a variety of judges with civil and criminal trials. These experiences have easily been some of the most memorable in John's career so far, and the knowledge he gained from those cases continues to serve him in his practice today.
I love South Texas and my community. It's a beautiful part of the world, and I try to stay involved and help my neighbors in any way I can.
If you ask John what the best part about being a lawyer is, he will list many things. However, the overarching theme is clear — he is a problem solver at heart, and he enjoys all of the steps involved in obtaining ingenious resolutions for his clients. John and his colleagues function as a team, and they often debate issues internally in order to develop the most effective strategies for the courtroom. He loves thinking outside the box and delivering positive solutions even when the stakes are high.
John's philosophy of maintaining a fresh perspective continues when he's away from the office. He is an avid reader who is always absorbing new information, and he partakes in a variety of pastimes. John is a former officer in the Corpus Christi Young Lawyers Association and is currently an active member of the local bar association. In addition, he enjoys sailing, working on his house, and of course, going to the beach with his family as often as possible. John grew up fishing and playing in the many lakes and streams of Northern Michigan, and he still feels most at home by the water.
EDUCATION
Michigan State University College of Law - Juris Doctorate, Magna Cum Laude

University of Michigan
ADMISSION
State Bar of Texas

U.S. District Court for the Southern District of Texas, 2013

Illinois Bar, 2011

State Bar of Michigan, 2009